Coppola Brothers Awarded "The Best General Contractors in West Palm Beach, Florida Coppola Brothers Awarded"
October 9th, 2023 | by Linda Garvey | Posted in Uncategorized
Coppola Brothers LLC
6061 Gun Club Road, West Palm Beach, FL 33415
Established in 2004, Coppola Brothers is an award-winning construction and project management firm. It offers services on residential, commercial, and historic renovation projects. Clients can rely on the firm's quality craftsmanship and rest assured knowing that the project will be completed on time. The firm is owned by Frank R. Coppola III, the director of the Palm Beach County Building Code Advisory Board and the Public Accounts Committee (PAC) Chair of the Florida Home Builders Association.
Coppola Brothers won numerous awards, including the Award of Excellence for Best Historical Renovation and Best Commercial Renovation at the 2022 Metropolitan Builders and Contractors Association of New Jersey (Metro). In 2021, the firm was recognized with the Project Manager of the Year from the Silver Prism Awards.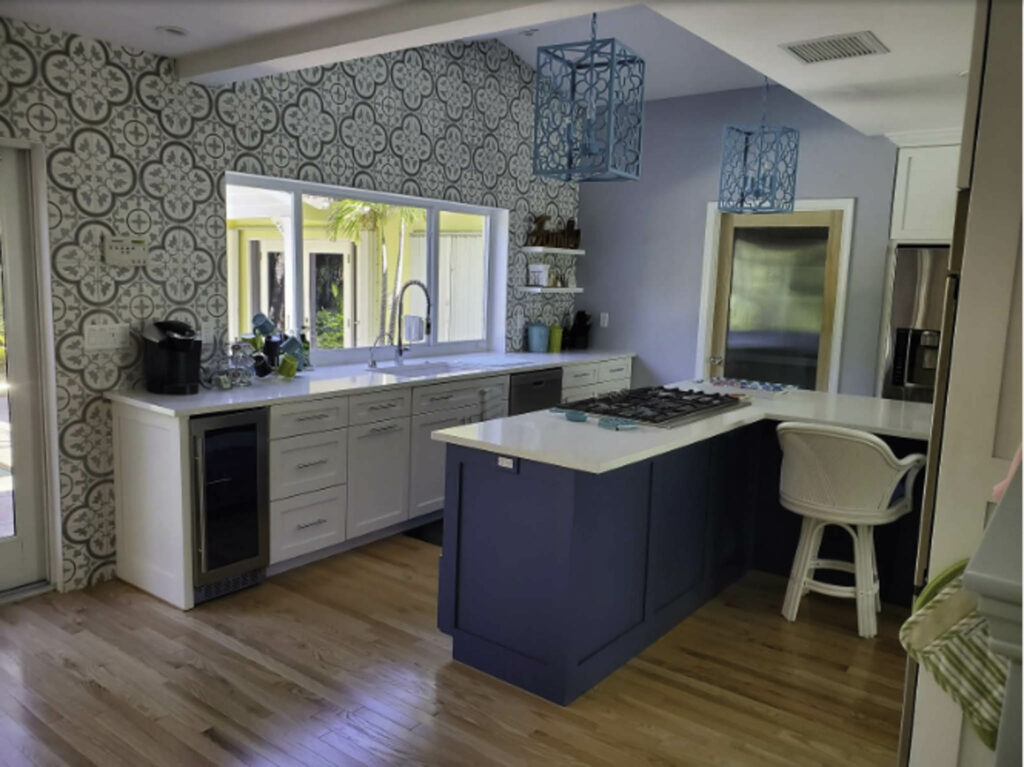 The featured project by Coppola Brothers is a tropical-themed home in West Palm Beach completed in 2020. A highlight is the kitchen – our editorial team loved the light wood floors, white cabinets, silver plumbing fixtures, the accent wall, and the dangling lights over the island.