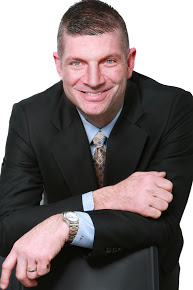 Coppola Brothers LLC (CBLLC) is based in West Palm Beach, Florida and Clinton, New Jersey.  Owner, Frank R. Coppola, III is a graduate of Gettysburg College with a degree in Business Management.  He started a nine-year successful career as a Commodities and Equities Trader with a Series 7,55,263 certification.  From 1996 to 1999 he was a proprietary trader on the Coffee, Sugar & Cocoa Exchange.  He then worked for York Securities as an International Equity Proprietary Trader where he stayed until 2004. Coppola intended to remain on Wall Street; however, the "entrepreneurial spirit" kicked in and he decided to venture into residential construction which also enabled him to spend more time with his young sons.  He started out as a Sole Proprietorship in 2004 and then on May 13, 2015, Coppola Brothers LLC was incorporated. The Coppola brothers are named after Frank and Miranda Coppolas' sons; Mitchell and Joseph.
CBLLC spent the first ten years working on residential renovations and by the end of 2014, he became a "Premiere Renovation Contractor & Project Management company" with bank-financed projects.  In 2014/2015 CBLLC renovated a historic home in Weehawken, NJ, which "put CBLLC on the map".  Coppola won its first award in 2016 for Best Historic Residential Renovation from Metropolitan Builders and Contractors Association of New Jersey with their Award of Excellence. The company's award winning success continues until present date.  (List of the awards can be found on the "Awards" page of our website www.CoppolaBrothersLLC.com.)
As the company continued to grow, so the did the markets they did business in.  The company originated in New Jersey, moving into Florida and North Carolina and doing business in Texas and Vermont today.  The services offered expanded from residential and historic renovations to commercial ones today.  We have now been helping current clients who have homes in New Jersey and are "Snowbirds" in Florida during the winter, assist them with their home renovations in Florida, "one stop shopping" to serve all their needs.
CBLLC has become a marque remodeler/renovation contractor and has truly hit its stride as a construction management firm with robust infrastructure in place.  CBLLC has found a niche market which supports multiple projects in multiple states with local trades.  CBLLC handles sales, budget setting, project management, oversight, billing and most importantly fiscal management, as a BONDED company.  We are not a price based general contractor.  We are a certified master builder delivering excellence to match our reputation for outstanding service.  The personal and professional record of Frank Coppola and CBLLC has allowed him to be a validated contractor with six different financial institutions.
Owner, Frank Coppola, earned membership to the elite Florida Certified Master Builder (FCMB) program who are contractors dedicated to excellence in building and client satisfaction.  The builders who request certification hold themselves to a higher standard than required by the State of Florida for licensure.  Florida Certified Master Builders must meet strict requirements sand demonstrate a proven track record of building expertise, business stability, integrity and exceptional customer service.  Their education, design and product research requirements keep them in tune with the latest building practices and design trends.  This certification was created to help consumers find a builder they can trust.
Frank currently serves as the 2023 President of Gold Coast Builders Association in Florida.  Frank and company maintain memberships at the following associations:  1.) Florida Palm Beach Civic Association; 2.) Gold Coast Builders Association in Florida; 3.) Florida Home Builders Association PAC – Vice-Chair; 4.) Florida Certified Master Builder Program – Chairman, Board of Directors 2023; 5.) Florida Palm Beach County Building Code Advisory Board – Director; 6.) Greater Austin Home Builders Association; 7.) Metropolitan Builders and Contractors Association of New Jersey (Immediate 2022 Past President).