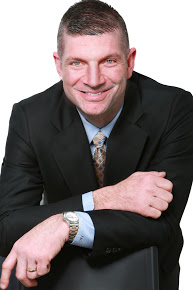 Coppola Brothers LLC (CBLLC) is based in Clinton, New Jersey.  Owner, Frank R. Coppola, III is a graduate of Gettysburg College with a degree in Business Management.  He started a nine-year successful career as a Commodities and Equities Trader with a Series 7,55,263 certification.  From 1996 to 1999 he was a proprietary trader on the Coffee, Sugar & Cocoa Exchange.  He then worked for York Securities as an International Equity Proprietary Trader where he stayed until 2004. Coppola intended to remain on Wall Street; however, the "entrepreneurial spirit" kicked in and he decided to venture into residential construction which also enabled him to spend more time with his young sons.  He started out as a Sole Proprietorship in 2004 and then on May 13, 2015, Coppola Brothers LLC was incorporated. The Coppola brothers are named after Frank and Miranda Coppolas' sons; Mitchell and Joseph (Frank does not have a brother).
CBLLC spent the first ten years working on residential renovation and by the end of 2014, he became a "Premiere Renovation Contractor & Project Management company" with bank-financed projects.  In 2014/2015 the McDonald Family had their historic home renovated in Weehawken, NJ, which "put CBLLC on the map". This project was financed by Wells Fargo and was awarded the 2016 Award of Excellence from Metropolitan Builders Association for Best Historic Residential Renovation.  Frank Coppola quickly found himself on the Board of the Metropolitan Builders Association and served as the Second Vice President/Secretary for 2018.
In 2017 CBLLC won two awards: 1.) Best Residential Addition/Alteration in the $500k to $750k category; 2.) Best Residential Addition/Alteration in the $150k to $250k category. As a testament to the quality work of CBLLC, in February 2017, the McDonald Family in Montclair, NJ hired CBLLC for a second renovation to build a Commercial Salt Float Spa/Center.  This is one of CBLLC's light commercial projects. It required a wide range of skill sets of a historic remodeler as this project was extremely detailed.  The business is doing well and CBLLC has maintained a positive relationship with the owner.
In 2018, CBLLC won Best Design and Function of a Specialty Room as part of an ongoing project for The Nath Family. The Nath's are located in the historic Lambertville, NJ area. CBLLC has renovated their "museum" quality home continuously since 2016. CBLLC enjoyed high praise and recognition after being voted the 2018 Remodeler of the Year by 159 contemporary building contractors in the National Association of Home Builders (NAHB); Metropolitan Builders and Contractors Association.
2019 proved to be a very big year for CBLLC when they became a Certified Building Contractor for the state of Florida, which is the most difficult state to be licensed in. A quality Certified Building Contractor can renovate ANY building in the state of Florida, including high rises.  CBLLC was licensed in Pennsylvania in 2016 and has registrations pending in Vermont and North Carolina. In 2019 CBLLC also won another Award of Excellence for The Best Remodeled Kitchen in the $150K category.  CBLLC successfully branched out into other commercial projects, renovating a restaurant (Rosa Luca's) and a Brewery (Sunken Silo Brew Works).  Sunken Silo was financed with an SBA loan through United Community Bank.
CBLLC has become a marque remodeler/renovation contractor and has truly hit its stride as a construction management firm with robust infrastructure in place.  CBLLC has found a niche market which supports multiple projects in multiple states with local trades.  CBLLC handles sales, estimating, project management, oversight, billing and most importantly fiscal management, as a BONDED company. The personal and professional record of Frank Coppola and CBLLC has allowed him to be a validated contractor with six different financial institutions.
In December of 2021, Frank was installed as the President of Metropolitan Builders and Contractors Association of New Jersey to serve as President for the 2022 year.   https://metrobca.org/
Frank and company are also currently members of the following associations:  1.) Florida Palm Beach Civic Association; 2.) Gold Coast Builders Association in Florida; 3.) Florida Home Builders Association PAC – Vice-Chair; 4.) Florida Certified Master Builder Program; 5.) Home Builders Association of Durham, Orange and Chatham Counties, North Carolina; 6.) Vermont Builders & Remodelers Association; 7.) Home Builders Association of Greater Austin, Texas.